______________________________
We provide transfer services throughout Italy, specializing in private transfers from major airports, railway stations, ports and a variety of accommodations to many cities or towns. We offer direct transfer services or transfers with tours on the way to your destination. Professional yet personal, friendly, and flexible services are what we offer, making your choice of a private transfer company in Italy an easy one. We understand that flexibility is key when traveling and are happy to customize services to meet the needs of our guests. Our multilingual driver/guides are local and will share information about the area which will make your transfer that much more interesting.Our fleet of luxury Mercedes vans can comfortably accommodate from 1 to 8 guests. However we often provide services for large groups as well, utilizing larger or multiple vehicles accordingly.To find out more about the transfer or transfer with tour you are interested in, please fill in the form that follows for a no obligation quote for services.
Thank you in advance for considering Adolfo Scotto di Luzio.
Our fleet is made up of luxury cars, limousine and vans: it consists of Mercedes-Benz, a guarantee for both comfort and performance.
They have all the licenses and local authorities' permits to carry passengers and to travel into the restricted traffic areas of most cities.
Through constant investment we ensure that our vehicles are periodically renewed and that the fleet profile always remains "fresh".
1) The advantage of a private transfer is that everything can be arranged in advance.
2) Even if in case of public transport strike or taxi strike, we can assure a regular service.
3) Convenient and comfortable way to transfer from Naples Airport/Port to hotels or touristic sites.
4) Personal assistance during your transfers.
5) During the transfers the English speaking drivers will talk to you about all the interesting touristic possibilities you have along the route.
6) Chance to have relax in a confortable car even after a long-haul flight (with possible jet-lag problems).
Our rates include transportation in a comfortable van equipped with double air-conditioning and refreshments, English speaking driver, highway tolls, car fuel and parking;
Every itinerary can be modified to fit any special need or request;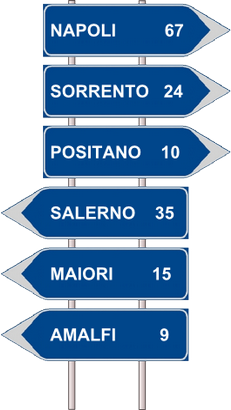 The best selection of tours around the coast area: Naples, Pompeii, Amalfi, Sorrento, Herculaneum, Ravello, Pozzuoli, Cuma and all the best amazing towns, furthemore gastronomic tours, Ancestors in Southern Italy tours and shopping tours.
I'd love to create one for you!!!